Why Korax?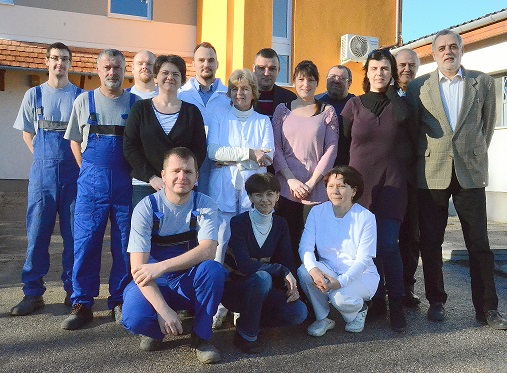 Since June 2019 Korax is part of the AEV Group, a global player in the supply of varnishes, resins and compounds for the electrical industry world-wide.

• 25 years experience
• Wide range of products – one-stop source
• High quality products
• Significant international cooperations and sales
• Fast, flexible and precise service
• Comprehensive technological and technical services
• Innovative approach, tailored-made resin systems
• Favourable prices
• Eco-friendly activity
• ISO 14001 and 9001 certification
• SAP corporate governance system
• Qualified financial stability

25 years of experience in production of resin based products

Korax Ltd. is a Hungarian resin formulator established in 1991.
Since the beginning Korax has grown into a dynamic company specialised
in production of epoxy and polyurethane resin based electroinsulating formulations for energetics, electric and electronic industry and electro-insulating varnishes.
Our electroinsulating resins are marketed under the brandname of VILEPOX® and VILTER.
We take part in our partners' technical developments through developing products meeting their special needs.
Our range of products covers almost the full selection of electroinsulating resins and varnishes used in energetics, electric and electronic industry.
In 1992 we enlarged our field of activity by indroducing our AMERIN® products for civil engineering, such as primers, self-levelling floorings, coatings etc.
In October 2003 ISO 9001 quality management system has been introduced. In 2012 it was followed by introduction of enviromental management system ISO 14001:2005. Our products have certificates of Hungarian institutes ÉMI and OÉTI and the European CE. Some of our fire-retardant electroinsulating systems have international UL certification.
Apart from Hungary our products are sold in Central- Europe mainly, first of all in Poland, Slovakia, Romania, Ukraine and Serbia.
If you have any further questions do not hesitate to contact us.
QUALITY POLICY
The operation and continuous development of the quality management system ISO 9001: 2015 and ISO 1400: 2015 is our priority in order to maintain and strengthen the trust of our customers and to ensure the long-term operation of the company.
In the course of our work, we constantly strive to achieve the highest level of satisfaction and trust of our customers with our high-quality products and services, and thus build and sustain business relationships based on long-term mutual benefits.
We increase customer satisfaction by deepening contacts with our partners, strictly meeting delivery deadlines and quality standards.
Our goal is to build a supplier network, that in every respect meets the demands both of our customers and our company with their products and services.
All of our employees are fully responsible for the quality of their work.
We strive to increase the satisfaction of our employees by improving environmental and working conditions and implementing regulated activities.
All employees of the company have the duty to work according to their best knowledge to reach the goals of quality policy and quality objectives, to actively participate in the continuous improvement of the quality of the activities performed.
Our mission is to maintain our market position with profitable management that ensures constant development and to ensure the material and intellectual growth of our employees.